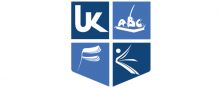 PROGRAMS OF STUDY
GOALS AND OBJECTIVES OF THE STUDY PROGRAMS PERFORMED AT THE FACULTY OF EDUCATION AND PHILOLOGY
The Faculty of Education and Philology has supplied the eagerness of Korça Region for the teaching methodology and qualified staff needs in different fields. Since the region reflects a continuous love for education, this Faculty (ex-Faculty of Education) has supplied the schools of the region with teachers of different profiles.
As a cradle of young teacher education, this Faculty has maintained through years its collaboration with the Regional Education Directory of Korça and the Education Offices within Korça district. Furthermore, it has enhanced its communication with them through the organization of common activities of reciprocal interest.
The main objectives of the study programs in the Faculty of Education and Philology are:
to prepare successful teachers that reflect professional qualification and appropriate moral and social qualities, in order to be inspiring models for their pupils to follow;
to qualify future teachers able to provide the community with the necessary assistance;
to prepare motivated teachers, ready to serve the development of different regions.
These objectives can only be reached through the continuous update of the following aims of the study programs:
to provide graduated students with further professional training in teaching and learning issues;
to offer new teaching trends of education in Albania, which fit the European concepts and experience;
to create a new status for the teachers that will need to adapt their methodology with the new social and economic situation in the country;
to bring concrete alternatives for the development of the education within the framework of the national strategy of development, which aims at featuring qualitative and professional education staff.
 
PROGRAMS OF THE FIRST STUDY CYCLE "BACHELOR", 180 CREDITS (FULL TIME)

Language and Literature

English language

French Language and Literature

History-Geography

Preschool teachers

Primary Education Teacher Classes I-VI
PROGRAMS OF THE FIRST STUDY CYCLE "BACHELOR", 180 CREDITS (PART TIME)

PRESCHOOL TEACHERS

PRIMARY EDUCATION TEACHERS CLASSESS I – VI

LANGUAGE AND LITERATURE

HISTORY-GEOGRAPHY
PROGRAMS OF THE SECOND STUDY CYCLE "PROFESSIONAL MASTER", 90 CREDITS (FULL TIME)

TEACHING ENGLISH LANGUAGE

TEACHING LANGUAGE AND LITERATURE

TEACHING HISTORY AND GEOGRAPHY
Programs of the second study cycle "Master of Science", 120 credits (full time)

MASTER OF SCIENCE IN TEACHING PRIMARY EDUCATION CLASSES I-VI